Even before the pandemic, Shopify was already a successful e-commerce platform, with over 1,000,000 merchants using the software to run their businesses. With retail losing even more market share to online sales and shopping, a platform as strong as Shopify is only going to offer more possibilities for growth. If you already own or manage a Shopify store, there has never been a better time to explore new ways to hook with new customers and increase your sales. Let's look at some strategies you may not have thought of.
1.Start Doing Content Marketing In Your Shopify Store
When people hear content marketing, the first thought that usually comes to mind is starting a blog. However, there are other methods of content marketing that can help you increase sales that you may not have thought of. Instead of starting a blog, you can add content to your main product category pages. This content will help Google figure out exactly what you sell and who would be interested in it, especially if you do some thorough keyword research. If you do this for every main product category page, you will get a nice SEO boost that makes your website more findable. Of course, when you boost your traffic with SEO strategies, you boost your reach that increases your sales.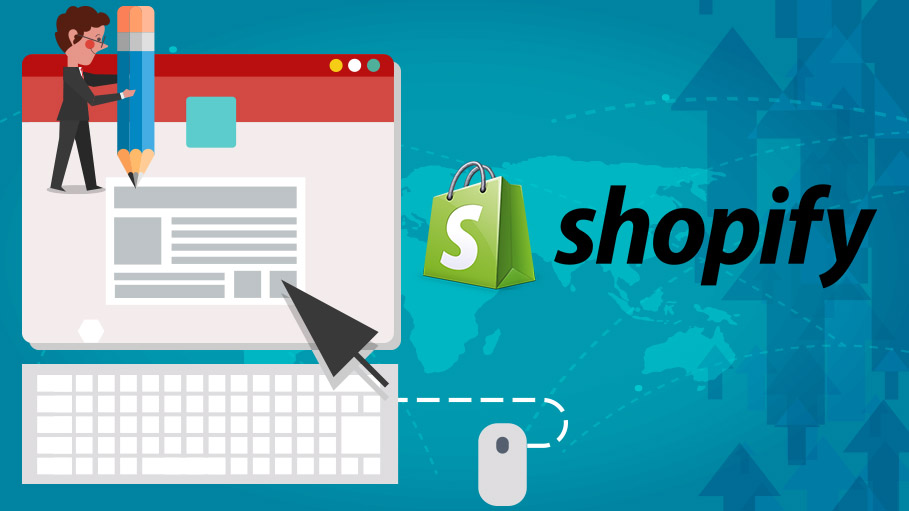 2.Email Newsletter Pop-Up On Your Shopify Store
A customer that you don't able to convert is a misfortune, but if you haven't even tried to collect any information from them to retarget, that sale is lost forever. If you can convince them to give you their email-id so, that you can get back to them with a new product, great sale, or other promotions that you might be running in the future. There is also a trend to set up with an app like Optinmonster, which can help you set up a pop-up so, you can start recapturing those leads.
3.Referral Program For Current Customers
We all know that our customers can be our best supporters and with a referral program, we can convert those happy customers into future sales. By using a Shopify application like ReferralCandy we can set up our referral program, decide what rewards to offer, and track it all to make sure it's working for us.
Advertisements
4.Integrate Your Social Media Channels With Your Shopify Store
Firstly, allow your customers to shop on your social media platforms. Every platform is rolling out ways for businesses to integrate their stores. And there are countless apps available to integrate your Shopify store with every platform from Facebook to Instagram. Using Instagram as an example, once you make it possible for followers to shop from your posts. Every post becomes a conversion opportunity. Secondly, start displaying your social media feed on your store. Using an application called Instafeed you can showcase your shoppable Instagram posts on your store. Which will increase your sales and also increase your Instagram following.
Final Thoughts:
You know that your Shopify store isn't a set-it-and-forget-it kind of deal. But it can be quite tiring trying to come up with innovative new ideas to increase sales. And draw in new customers or bring back the old ones. Hopefully, this list will give you some ideas of where to start. And some strategies that you may not have thought of.